Bay Area Local Movers
There is no better option for your local movers than Absolute Relocation Services. With decades of experience, we have the know-how to handle your move properly to make sure the entire process is worry-free. Between our expert crew, deep experience, and dedication to quality customer care, we are more than equipped to handle your local move.

Quick Read
If you're looking for local moving services in the San Francisco Bay Area, look no further than Absolute Relocation Services. We take our experience, dating all the way back over 20 years ago, and put all of the knowledge that we have gained over time into your move. To make your experience great, we offer:
Residential and Commercial Local Moving Options
Packing and Unpacking Handled by Professionally Trained Crew
Specialty Moving Services (Senior Moving, Last-Minute Moves, and More)
Secure Warehouse Storage with Climate Control
Here are just a few of the things that make Absolute Relocation Services the local moving company that you can trust:
Tailored Furniture Moving Plan
Trusted for Over 20 Years
Fully Licensed, USDOT 3795591
Fully Insured, General Liability/Workmans Comp
Get your free estimate today! All you have to do is fill out our simple Free Quote Form. For any questions that you have, don't hesitate to give us a call at (800) 881-1048.

Our Local Moving Services
Even though you aren't moving very far during a local move, there is still plenty involved in the moving process. To make sure that all gets handled, go with Absolute Relocation Services. We are a full-service local moving company based right in the Bay Area, which means that we offer all of the services needed for your move.
Here are just a few of those services:
Our moving offerings are a perfect fit for both residential and commercial or office moving needs.
We offer professional-quality packing and unpacking built to keep your items safe.
Our crew is trained to handle all types of moves, including specialty moves. These include senior moving, last-minute moving, and more.
With 24/7 surveillance and a wealth of other security measures in place, you can feel confident with our warehouse storage.
These services can be tailored to your move. That means you get everything you need without paying for what you don't. Get the moving services that match your needs with Absolute Relocation Services.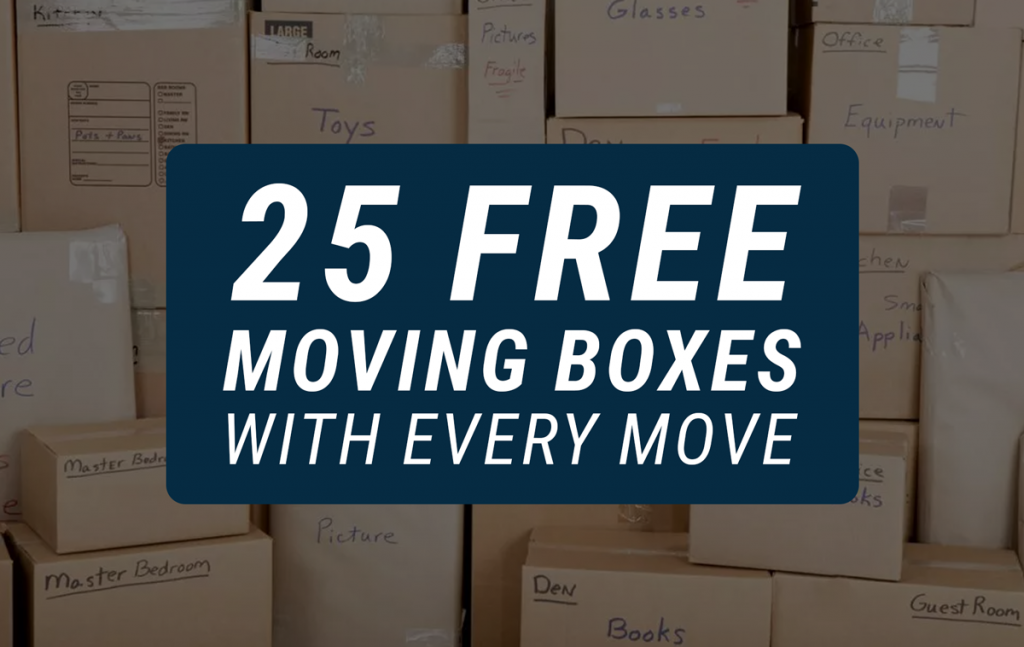 Benefits of Choosing a Full-Service Local Moving Company
D.I.Y. moves have become more and more popular. However, full-service moves are still the best choice for a great local moving experience. Here are a few of the benefits of partnering with a full-service moving company:
No Risk of Injury: Any time you're moving heavy items, there is risk involved. Driving a big truck without being properly trained is dangerous as well. Leave it to the experts.
Keep You on Schedule: Time management is difficult when moving. Allow professional movers to handle the moving process to ensure everything is ready on moving day.
Can Handle the Unpredictable: In our decades of moving, we have seen just how unpredictable moving really is. That's why you need a full-service moving company, to ensure that you are ready for anything.
If you're still unsure, don't be afraid to reach out. Our team is ready to help fill you in with information that will help you make the right decision for what you need.
Get Your Free Estimate from Absolute Relocation Services
By going with Absolute Relocation Services, you are going with a moving company that has been trusted for over 20 years in the Bay Area and makes your move easy with a tailored furniture moving plan. Move easy with Absolute Relocation as we are fully licensed (USDOT 3795591) and fully insured (General Liability/Workers Comp).
We offer free estimates to make your move even easier. All you have to do to send in your request is fill out our quick online form. Give us a call today at (800) 881-1048.