Bay Area Long-Distance Movers
If you're looking for a moving company to handle your long-distance move into or out of California, look toward Absolute Relocation Services. We are an experienced Bay Area moving company, having been trusted for over 20 years. We put the knowledge that we have gained from that experience into every move.

Quick Read
Choose Absolute Relocation Services for a great long-distance move. We are dedicated to providing you with everything needed for top-quality moving. This includes:
Residential and Commercial Long-Distance Moving
Packing and Unpacking, Tailored to Your Move
Specialty Moving Services, Such as Senior Moving, Last-Minute Moves, and More
Warehouse Storage with Climate Control, 24/7 Surveillance, and More Secure Measures
Be sure to choose the right moving company for your long-distance move. Here are a few reasons why Absolute Relocation Services is that company:
Upfront Rates with No Hidden Costs
Over 20-Years of Experience/li>
Fully Licensed, USDOT 3795591/li>
Fully Insured, General Liability/Workmans Comp/li>
To make your decision on who to move with easier, we offer free quotes so that you can make an educated choice on who to partner with. Get yours today by filling out our simple online form. Call us at (800) 463-0362 for any questions that you may have.

On top of our services being top-quality and our professional customer care, we ensure that all of our pricing is affordable. We never include hidden fees. With Absolute Relocation, you get an upfront and reasonable cost.
Our Long-Distance Moving Services
With 20 years of moving experience, we have learned what is needed to provide a great long-distance move. Using that knowledge, we have put together this list of services that are built with your convenience in mind:
Residential and Commercial: We can handle your long-distance moves whether you are moving from a house, apartment, office, or other commercial building.
Packing and Unpacking: Our packing is handled by a professionally-trained crew and can be tailored to fit your move so you only pay for what you need.
Specialty Moving Services: We truly handle everything. That means even unique moves such as senior moving, last-minute moving, and more.
Warehouse Storage: Included in our warehouse storage is a wide range of security measures to ensure the safety of your belongings. These include climate control, 24/7 surveillance, and more.
Go with Absolute Relocation Services for the moving company that doesn't just give you all of these great long-distance moving services, but also provides professional customer care to make the process simple.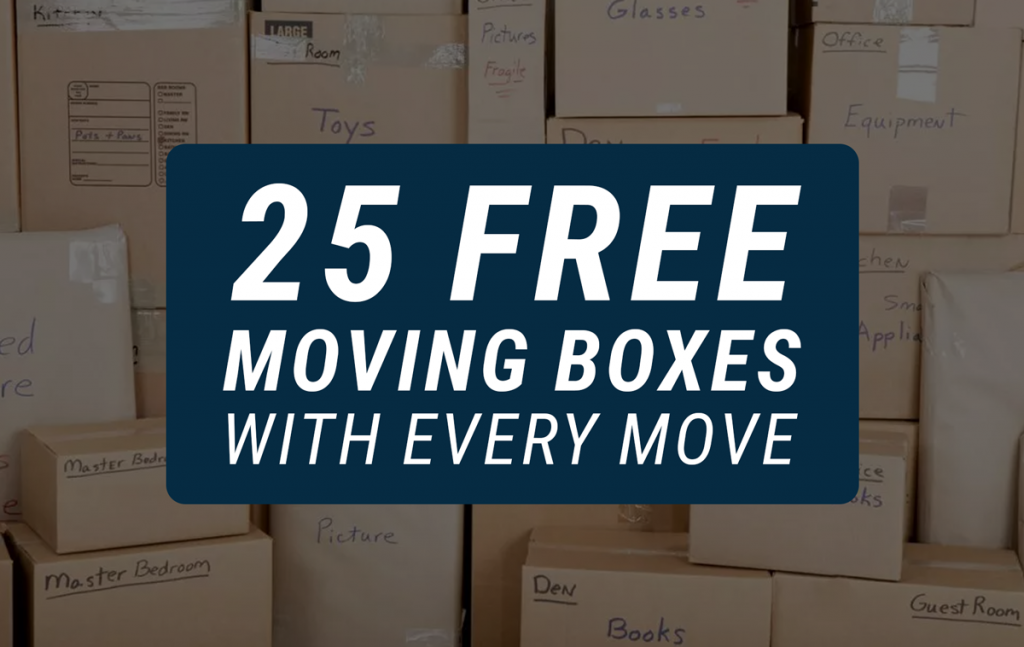 Tips for Choosing the Right Long-Distance Movers
As you may have seen already, there are a ton of moving companies trying to get your attention. Many will make big promises that they can't keep. To make sure that you choose the right moving company, look for these points:
Fully Licensed: Be sure to check the bottom of your potential mover's website to see if there are licenses. You will want to find a USDOT and an MC number for long-distance moves.
Upfront Pricing: It's far too common in the moving industry to be unclear about pricing. This is how you end up paying hidden costs. Be sure to make clear that what they say is what you pay before you agree to move.
Decades of Experiences: You deserve better than a moving company that is just figuring it all out. Go with movers that have decades of experience to ensure the quality of your move.
By narrowing in on these three qualities, you land yourself in a position where you only have a few, good companies to choose from. This makes the decision process easier while making it more of a certainty that the mover will be the right fit for you.

Get Your Long-Distance Moving Estimate Today
By choosing Absolute Relocation Services to handle your long-distance move, you are partnering with a Bay Area moving company that is dedicated to providing upfront pricing, is fully licensed (USDOT 3795591), is fully insured (General Liability/Workers Comp), and has been trusted for over 20 years.
Getting your absolutely free moving quote with no obligation is easy. All you have to do is fill out our simple
online form
and we will reach out to you shortly after. If you would like to contact us by phone to request your quote or to ask any questions that you have, give us a call at
(800) 463-0362
.